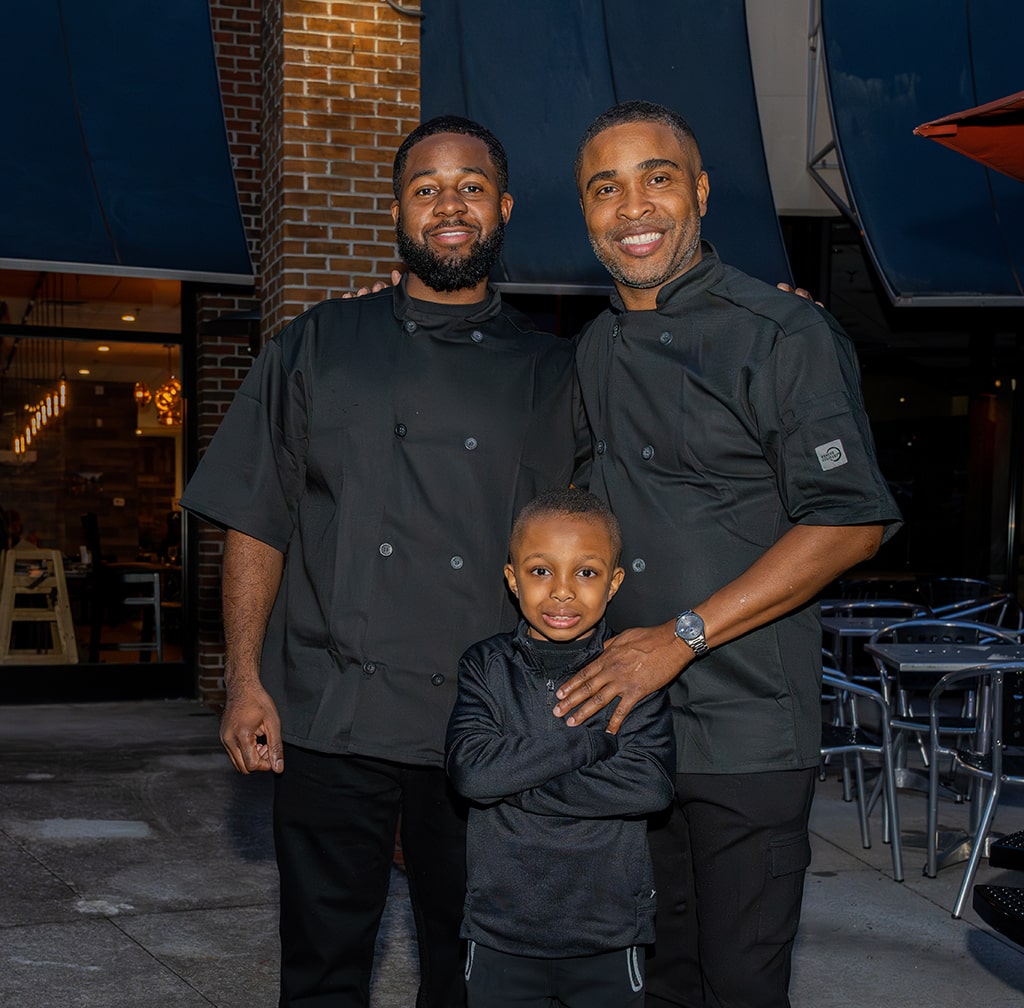 Donald Williams has spent over 20 years providing knowledge and innovation to the restaurant industry. Starting out as a bus boy in 1992, Donald quickly advanced to a waiter, then to management and supervisory roles within dining establishments. He later helped open several restaurants. His life-long passion for preparing and eating great food motivated him to build, operate, and own a restaurant. With Djuan's Bistro, Donald is sharing his love of food with his local community. Whether it's some flavorful catfish or an irresistible southern Gumbo, Djuan's Bistro's sole aim is to deliver the best dining experience to anyone lucky enough to come through our doors.
Here's a small sample of our current New Orleans-style menu offerings. We're always working on something fresh, so be sure to check back often!
Mains
Fully Plated Meals
Get a taste of New Orleans with our delicious mains
Salads & Soups
Vegetable and Soup
Start your meal right with fresh and flavorful salads and soups.
Sides
Choice of Add-ons
Complete your meal with a perfect side!

D'juan's Bistro is one of the best all around restaurants I have been to in quite some time. Talk about great service, amazing food, and chill vibes the whole night. Try the crab cakes try the crab cakes and then once you have tried them, try them again! Also had some fried fish and fried shrimp that were the real deal!

I loved the vibe of the restaurant. From the set-up, to the food & drinks, to the music, everything was well put together. I've never been to New Orleans, but D'Juan's definitely gave me a taste of it!

I went to D'juan's grand opening and the food was amazing! My favorite were the crab cakes and the seafood pasta. The New Orleans ambiance is so fun, there is no other restaurant like it in Atlanta. And the bartenders were even able to craft me a signature mocktail! Can't wait to go back.
Fill out the form below to join our VIP list and get a shot at exclusive discounts and more!